Latest rights news
2017
The London and Bologna Book Fairs are now over and the Chicken House rights department had the most amazing time.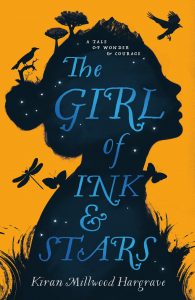 The Girl of Ink & Stars has been announced as the winner of the Waterstones Children's Book Prize 2017, which has a resulted in a tidal wave of interest in Kiran Millwood Hargrave.

There has also been a frenzy of fast sales overseas for the extraordinary debut The Fandom by Anna Day, and very good sales of other new titles across all genres and age ranges.

From witches to wedding cakes, car crashes to boy crushes, Chicken House has something for everyone.

Keep an eye on this page for more information on our latest titles!
Enquiries
For rights enquiries please contact our Rights Director, Elinor Bagenal, on elinor@chickenhousebooks.com.
For information on the rights status of a particular title, please visit the individual book page.
View a selection of our latest titles: